Website Blueprint
An integrated solution for Website
This blueprint consists of integration of different Odoo modules
Your website should tell your story
Odoo website builder can help you tell your organization's story and increase user-experience to your potential customers and clients. A website is not just the beautiful face of an organization, but also one of the most important communication tool an organization has at its disposal to interact with their customers.
Forget about code

Create your website without any programming knowledge. Create a page from scratch by dragging and dropping pre-made, fully customizable building blocks. If not, let a web designer help you tel your story using a HTML/CSS editor, while having the integrated functionalities of different apps. You can download ready-to-use templates and 80+ themes of which some are free.
Your website is so much more than just an 'affiche'
Unleash your website potential with numerous communication apps
Turn visitors into customers

eCommerce

Having eCommerce is easier than you can think. Effortlessly create custom designs for product pages to showcase your business in a unique way. Drag & drop building blocks to snap your designs into place and showcase your inventory. Easily, add product attributes such as color, size, or style to keep product lines easy to navigate.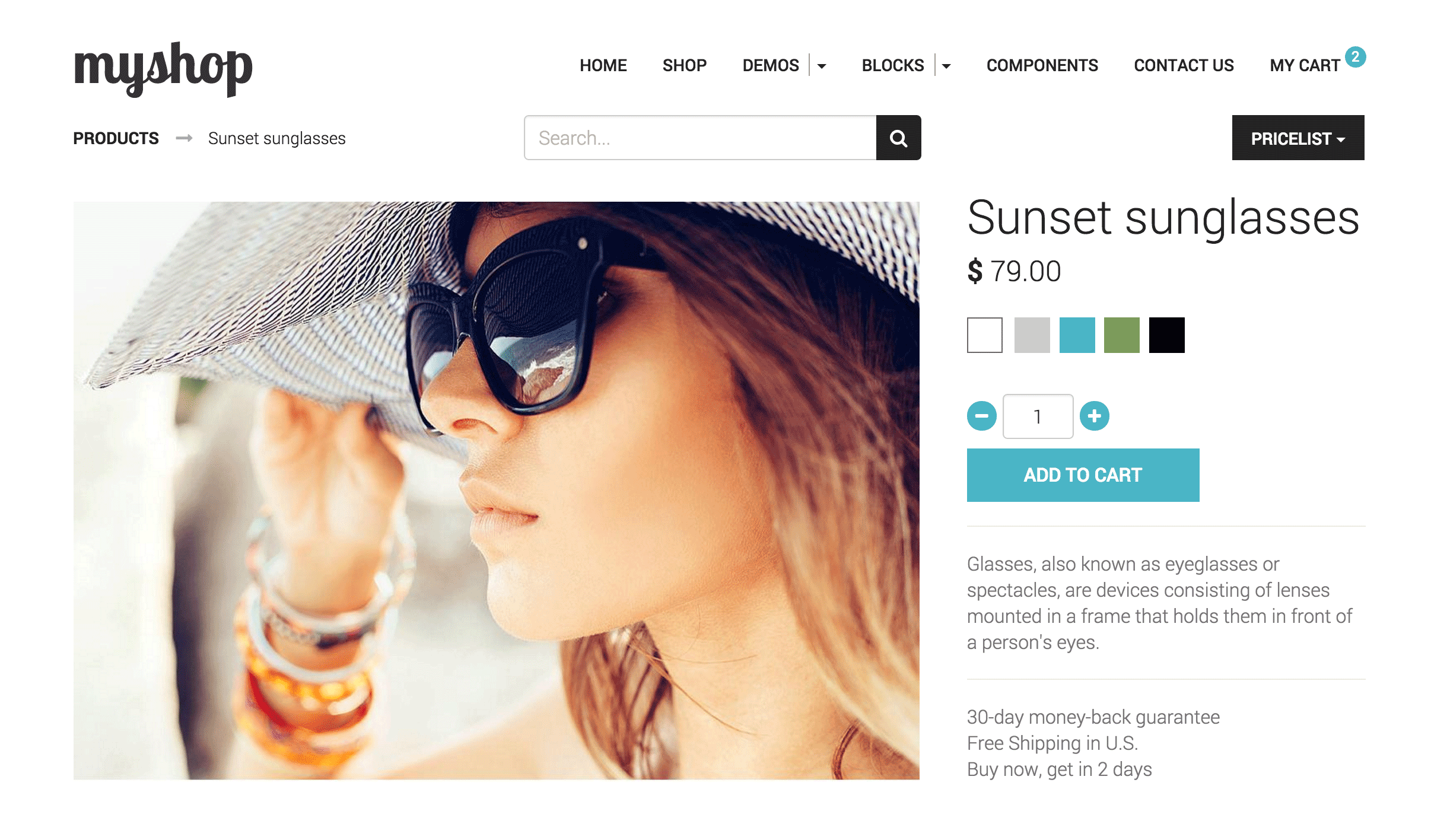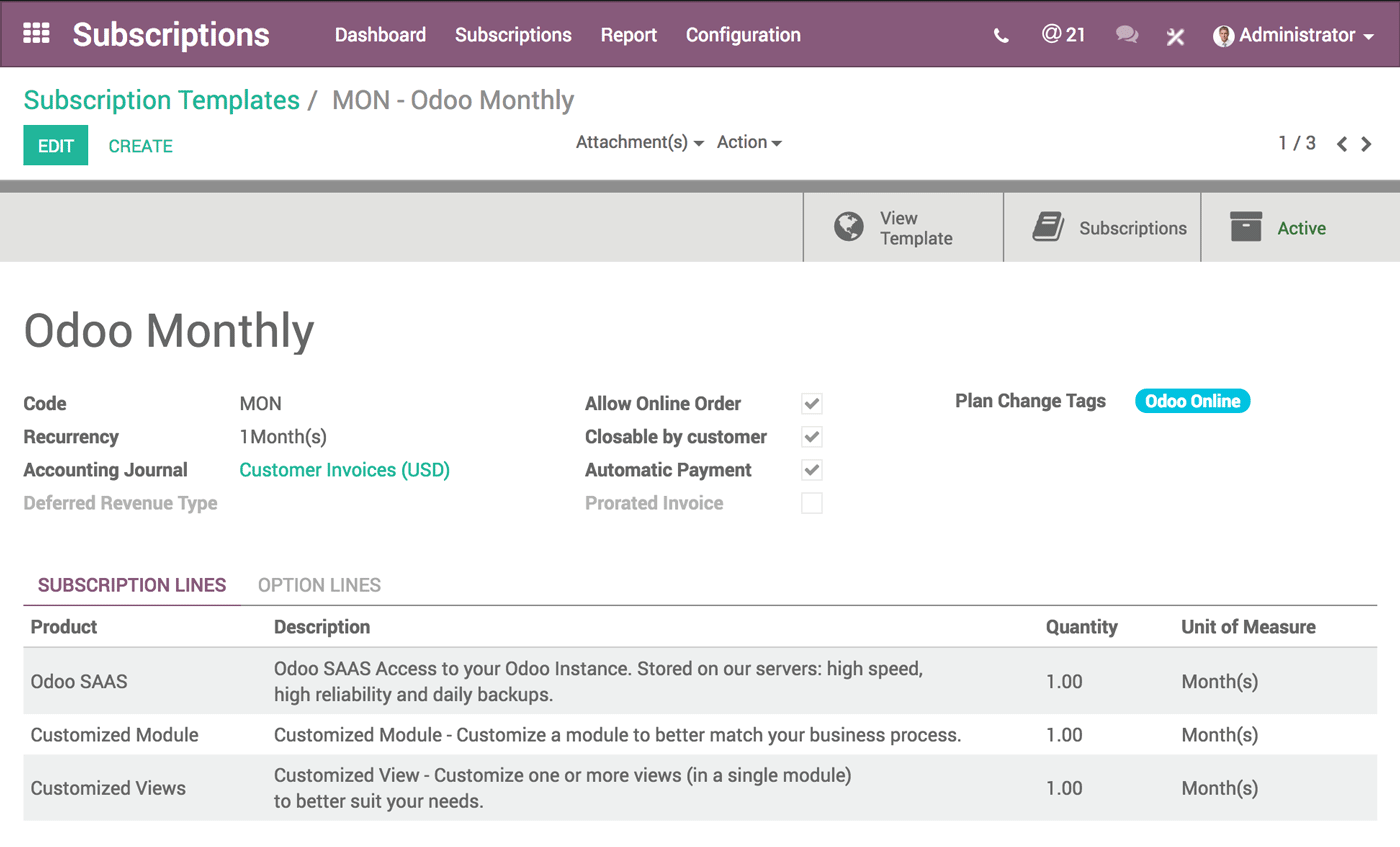 Subscription
Concentrate on services and relationships while Odoo's automated features handle your recurring sales and subscriptions. Quickly provide clear contracts and flawless, automated invoices; take care of taxes with no stress; and deal with payments - all done automatically according to your settings.

Online events
An all-in-one event management platform, capable of handling events of any type or scale
Odoo Events covers all aspects of an Event Planner's job from event organization and ticket sales to visibility and promotion.
Choose whether you would like to publish a free event or have your attendees purchase tickets through the event page. Pick the payment method with online credit card processing or customer invoicing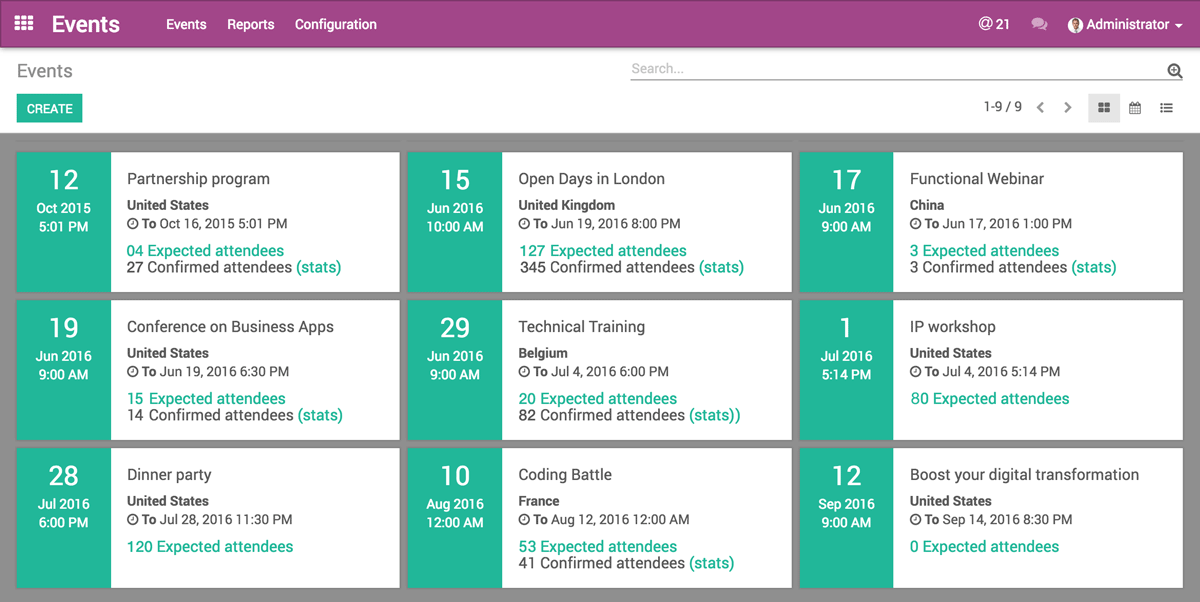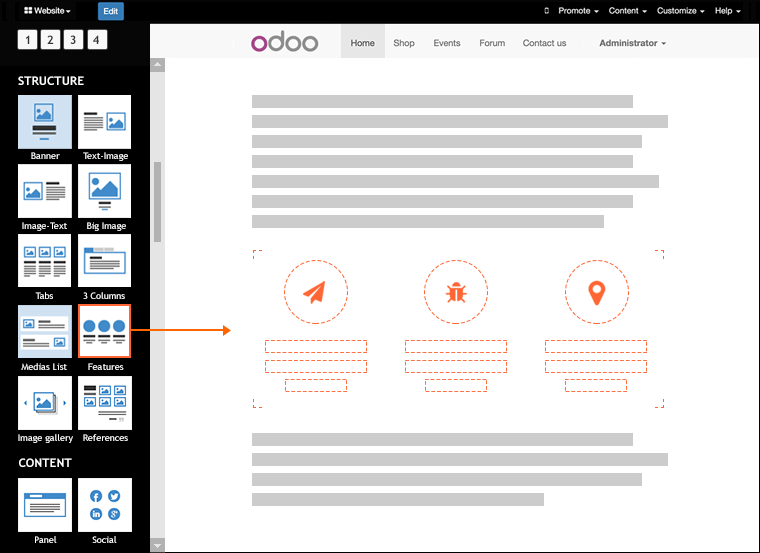 Blogs
Communicate with your customers. Simply sit down and be start writing. Odoo Blog will allow you to get started in no time. Our easy-to-use drag & drop feature will give you a blog with attractive design that's mobile-friendly and looks great out-of-the-box.

Easily share on social media (Facebook, Twitter, LinkedIn, Google+, etc) and optimize your content strategy.
Slides
Publish presentations, videos, images and documents directly on your website.
Say goodbye to complicated archives and third-party files hosts. With Odoo Slides you can centralize all your documents on your website and share them publicly or privately with selected groups.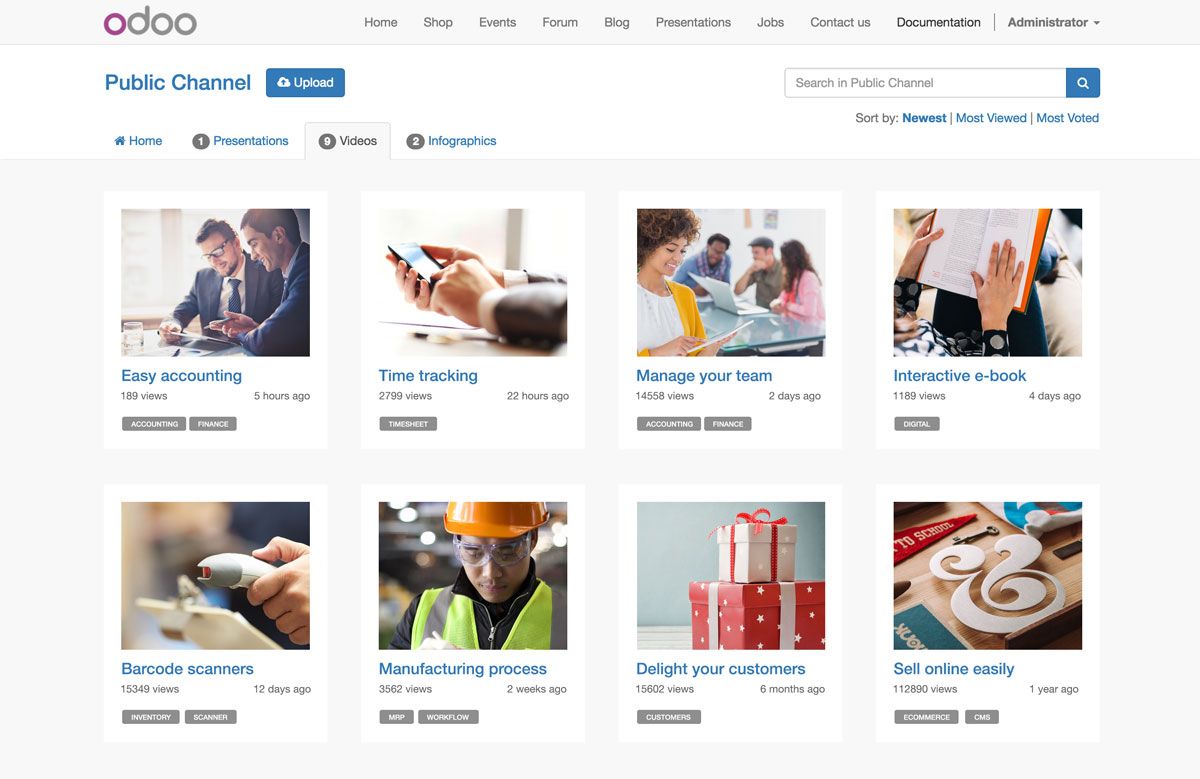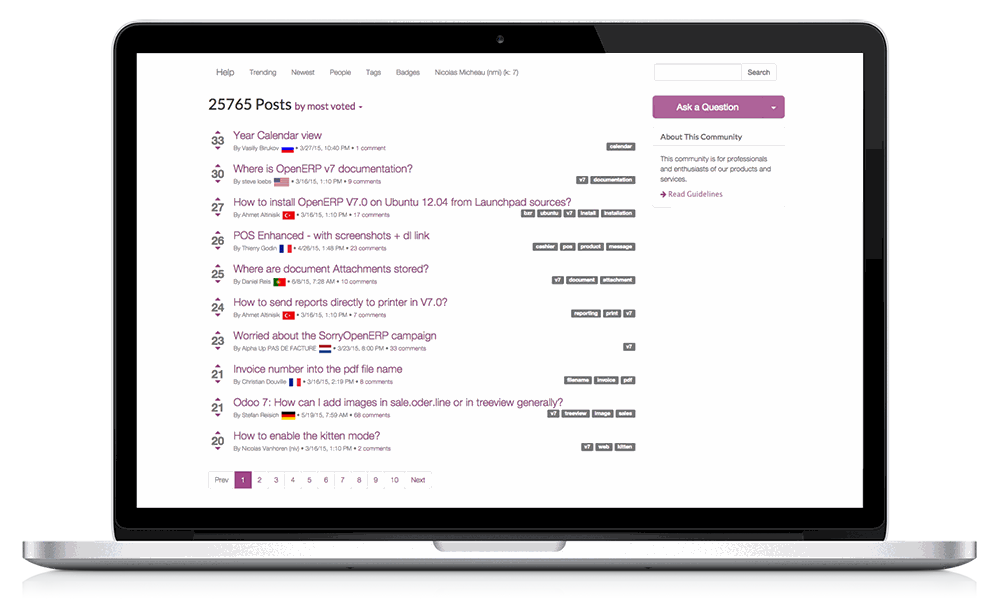 Forum
Position your website as a reliable source of information and solve your visitors' problems by providing them the information they need. Make sure everyone benefits from the discussions and answers generated and becomes an expert in your specific field. Let them share rich media in a breeze.

Online Jobs
Post your job opening on your Odoo website in just a few clicks and easily keep track of submitted applications.Applicants can apply on your website and their information will automatically entered your system, including their CV and motivational letter. Track your job sources, and know which ones bring top talent to your company.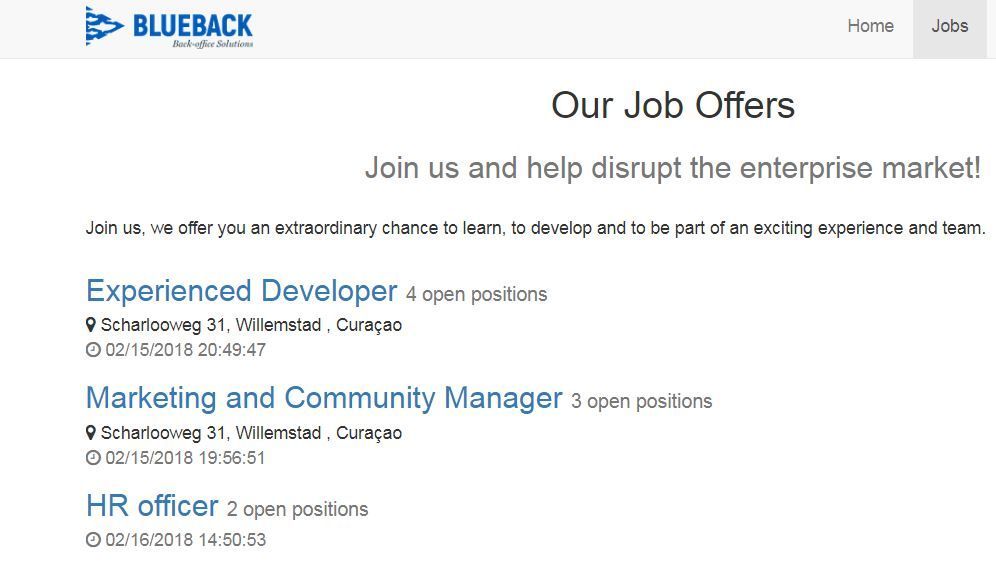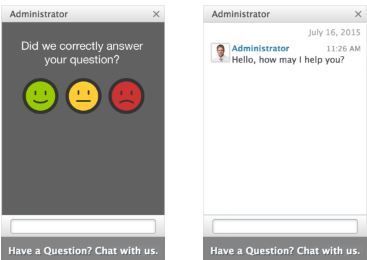 Live chat
Provide your visitors with information in a fast and simple way - direct chat with customers on your website has never been easier!


No need for a special chat server,
everything is done through your website.


Gather customer feedback to improve the quality of your service with a very simple rating tool for live chat sessions. Customers simply have to rate the conversation after their questions have been answered.

Helpdesk
Organize your tickets the way you want with the amazing kanban view.
Get an instant overview of your team's workload and check the status of a ticket based on your custom tailored SLA rules.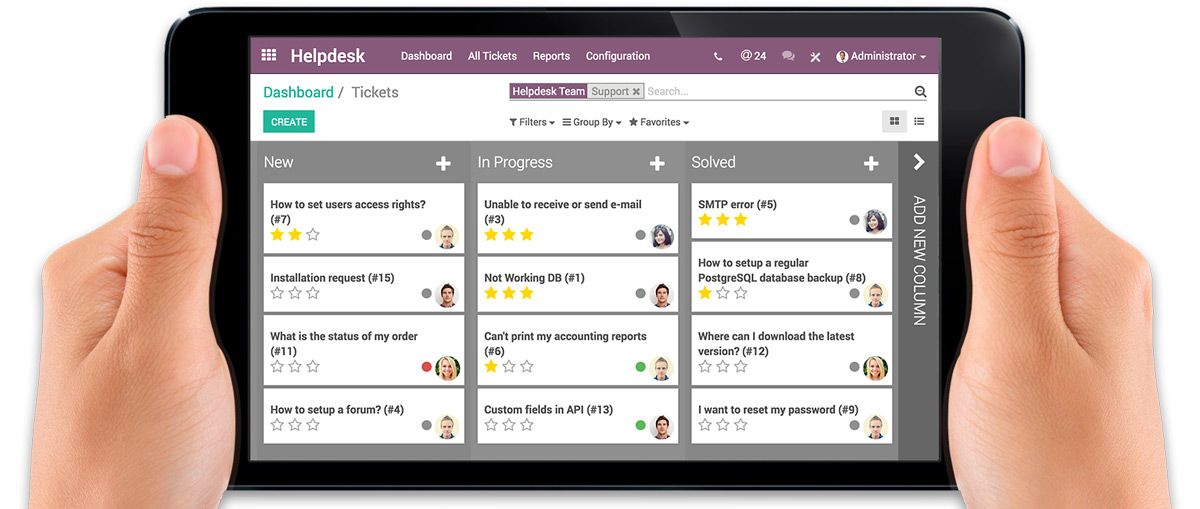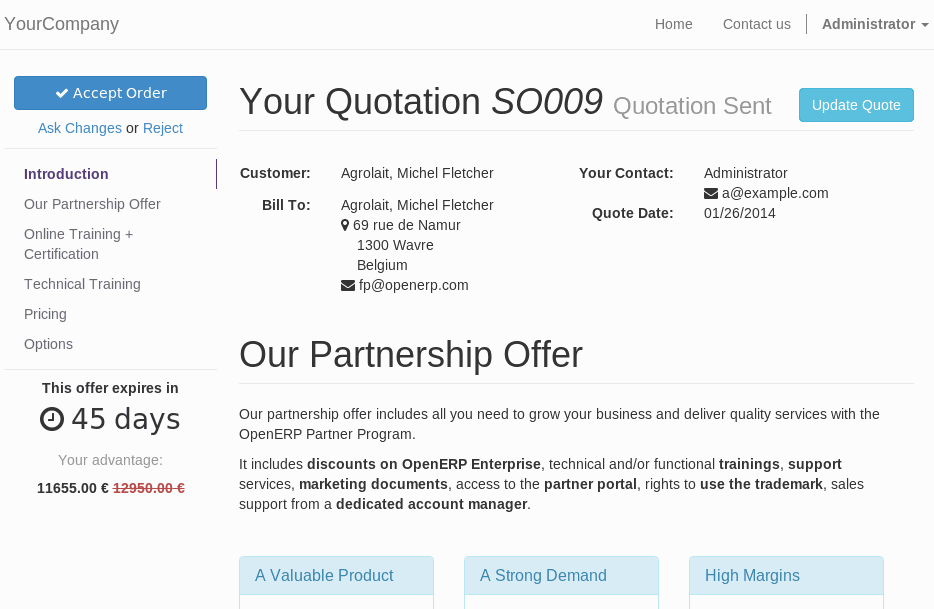 Online Proposals
Use templates to create polished, professional quotes in minutes. Send these quotes by email and let your customer sign online. Use cross-selling and discounts to push boost your sales.

Sign
Odoo Sign is a fast and convenient way to send, sign and approve documents. Prepare contracts by dragging & dropping blocks to be completed by the parties, submit signature requests in seconds and track status of sent documents.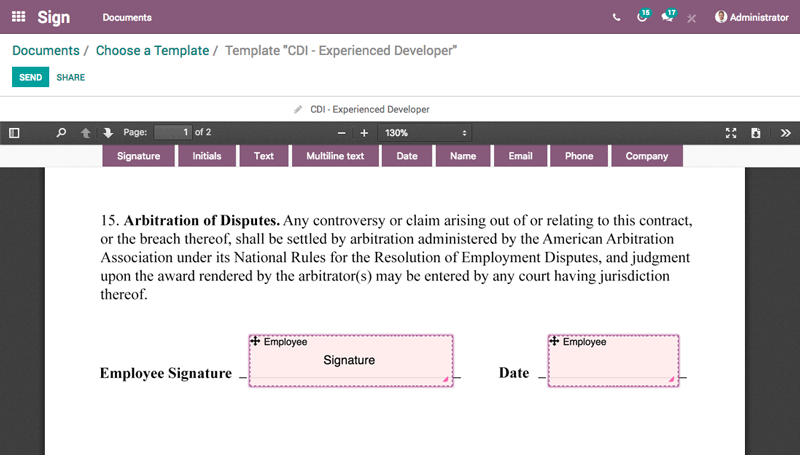 Appointment
Let your clients schedule appointments for themselves at their own convenience (even outside business hours!) straight into your calendar. Embed your meeting links on your website, in your email signature or through social medias and watch your agenda fill up effortlessly.