Human Resources for modern companies

All-in-one: Recruitments, Appraisal, Expenses, Leaves, Attendances, etc.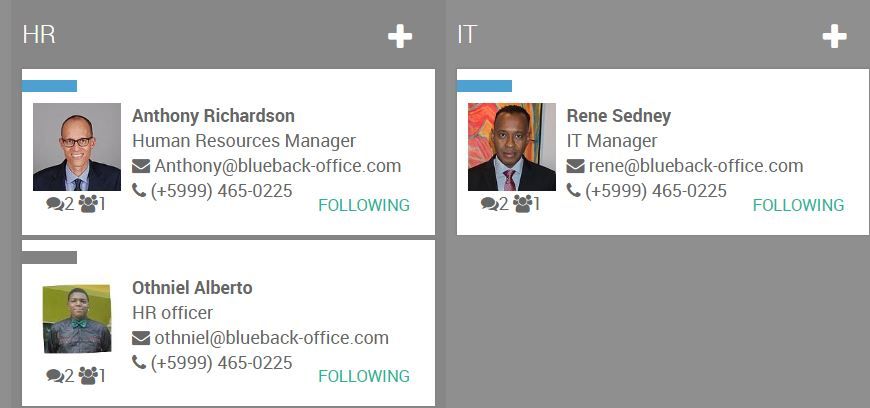 Efficiently manage employee records
Create beautiful employee records with their personal information and private information. Attach the employee corresponded documents to one file record. Oversee all important information for each department at a glance. Group your employees by manager, by department, or a custom group.
Overview of personnel affairs
Receive alerts for any new leave requests, allocation requests, applications, appraisals, and more.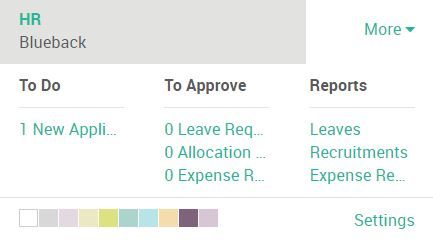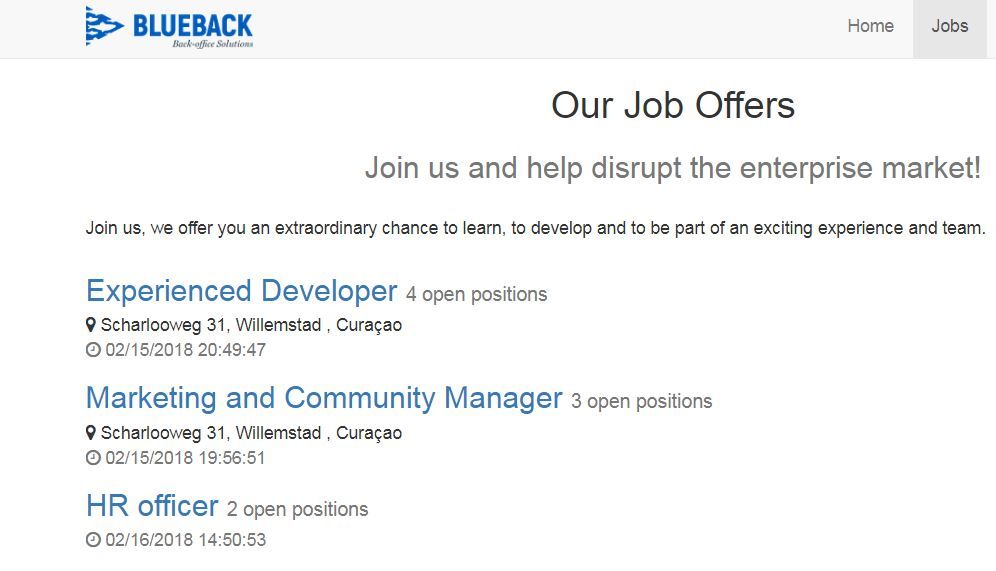 Recruit top talents
Post your job opening on your Odoo website in just a few clicks and easily keep track of submitted applications. Applicants can apply on your website and their information will automatically entered your system, including their CV and motivational letter. Track your job sources, and know which ones bring top talent to your company.
Hiring process made easier

Customize your recruitment stages to your recruitment process. Oversee and manage your applicant pipeline and integrate Odoo Survey to create a screening questionnaire which automatically associates with the candidate record.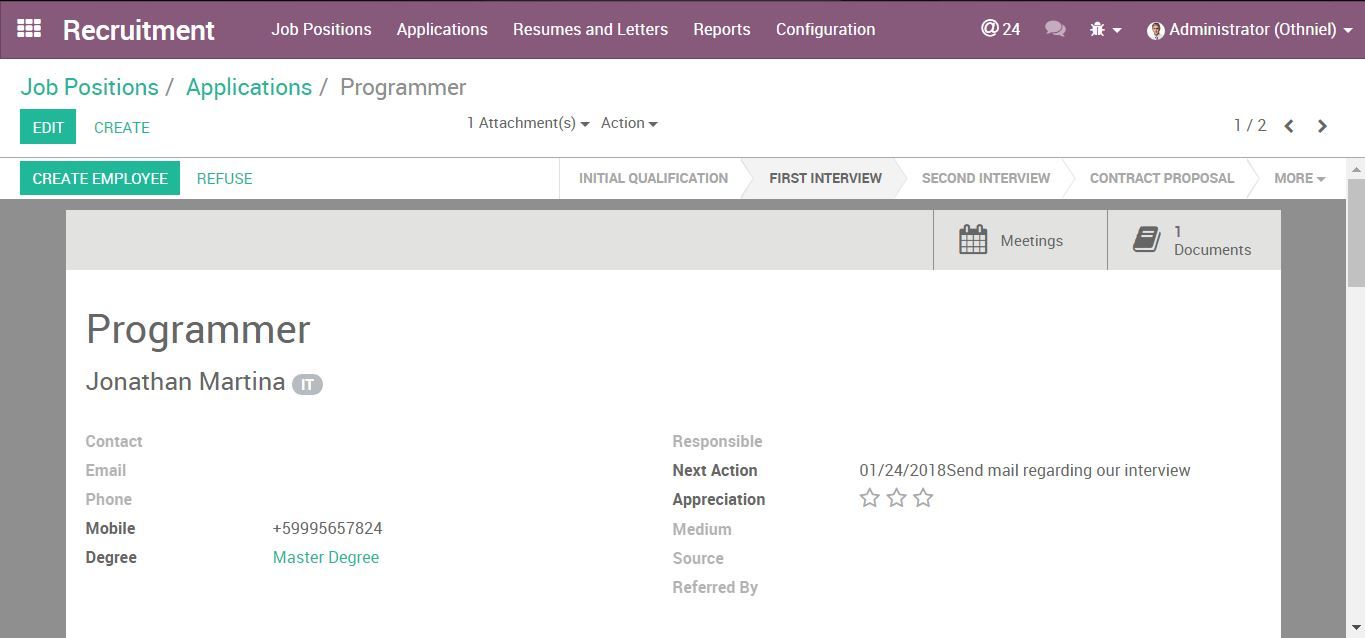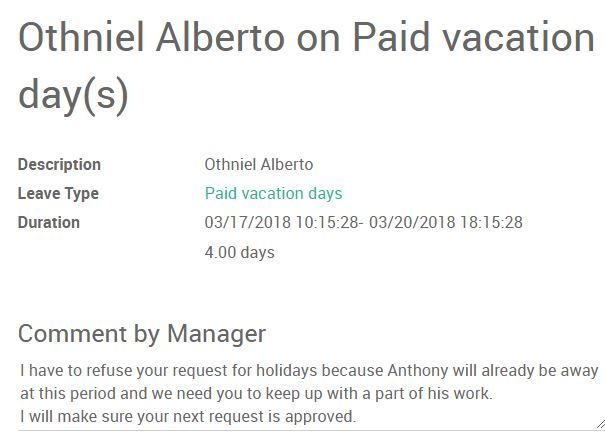 Handle all requests from your employees
Keep track of the vacation days taken by each employee. Allow employees to record their requests for vacation themselves, and get notified by email for every new request. Decide to either approve them or to refuse them, and add a note to your refusal to give an explanation to your employees.
Manage employee evaluations and create appraisals
Clearly see the appraisal status for each employee or for the whole company. Keep track of upcoming evaluations and send reminders to respondents. Make sure evaluations stick to the schedule. Create evaluation plans with a clear schedule to automatically generate interview requests.


Build the right appraisal
Create the rightful employee and manager appraisal form to collect your employees and managers answers. Quickly add questions, edit pages and draft a useful survey. Turn every evaluation into a printable PDF form that you can use in your appraisal interview.
Easily manage employee expenses
Managing your employees' daily expenses has never been easier. Whether it's travel expenses, office supplies, or any other employee expenditure, access all receipts and expense submissions from your Expenses dashboard and create, validate, or refuse them in just a click. Employees can easily attach copies of their receipts directly to an expense record to avoid losing them.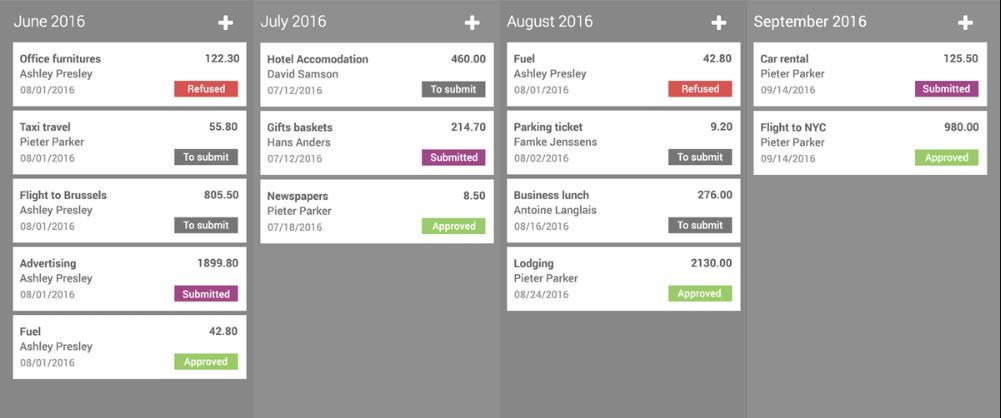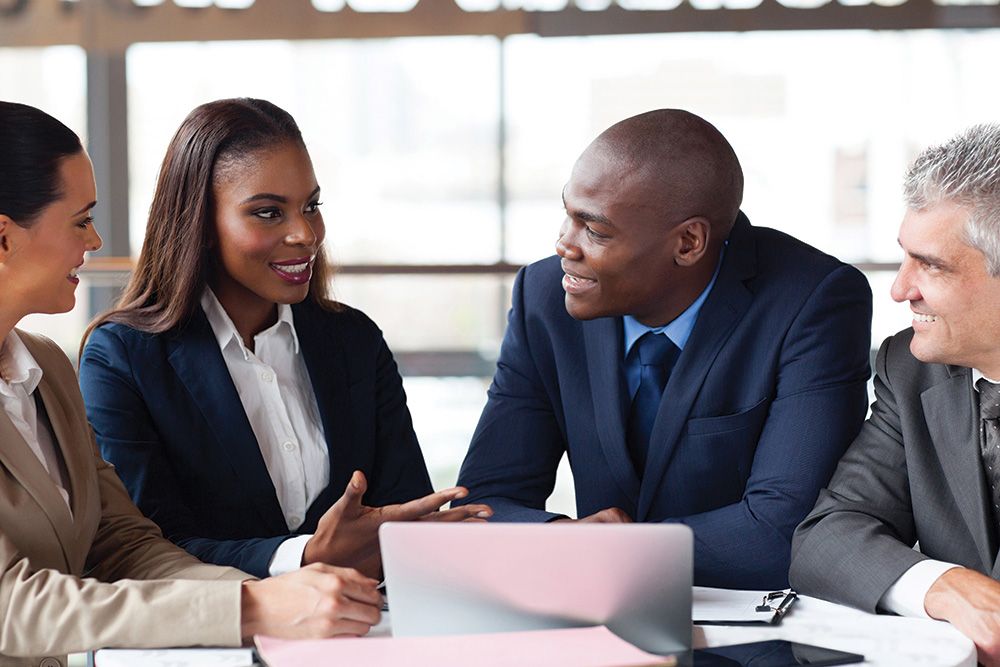 Personnel newsletter
Update your personnel monthly or quarterly with customizable, built-in Odoo newsletter templates. Keep employees engaged with relevant news of the company such as policies, personnel news, and project updates.
On-boarding and training
With Odoo slides, employee on-boarding and training materials are all in one place. It lets you easily create and manage training courses, PowerPoint presentations, videos and PDF documents. New employees will be up to speed in no time.