Any device, anywhere. 
Even offline.
The mobile app that works the way you do.
Whether you're running a small business, a freelance professional, or managing employees from different locations, you need your tools to be as mobile as you are. Log in and track your time through any device, anywhere.
It supports your own workflow.
Task management, time-tracking, and weekly timesheets.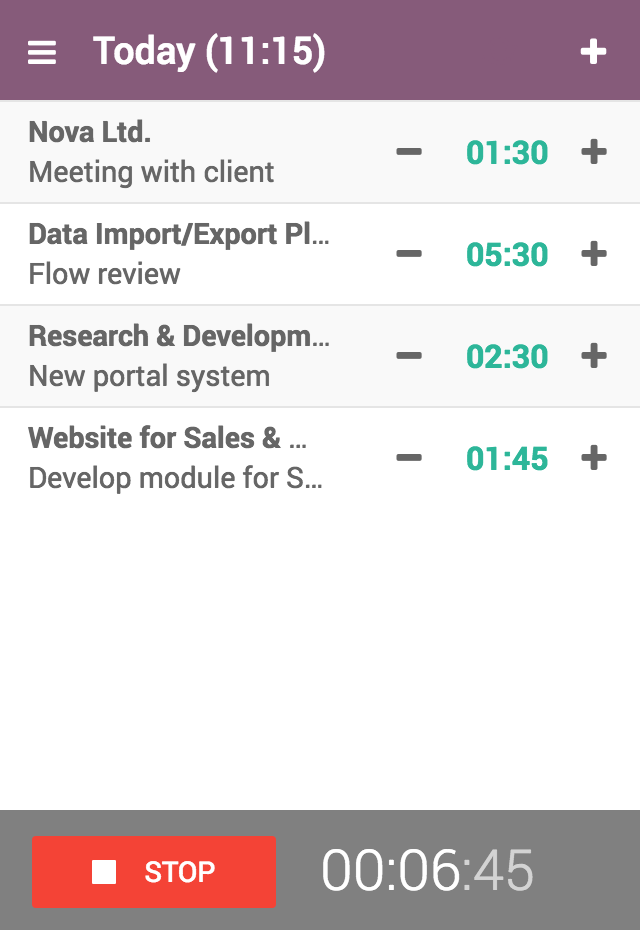 Be proactive
For professionals who like to plan their activities at the beginning of the day - Use the Day Planner to allocate your time in advance to the day's tasks.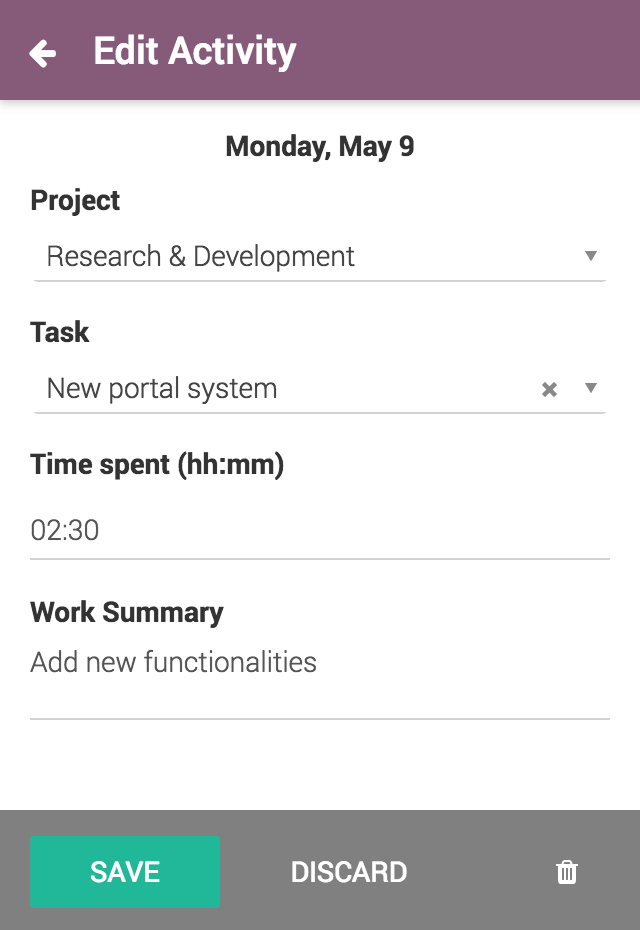 Every minute counts
For professionals who need to track their work in detail - Launch the timer from your desktop in a single click. Just choose your task and switch it on.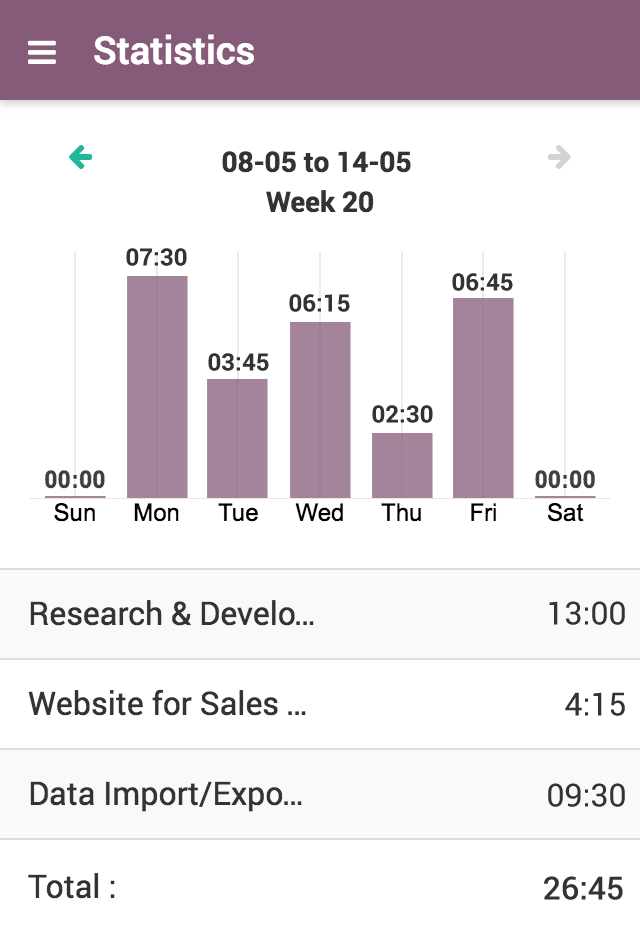 Focus on what matters
For professionals who bill per hour or day - Just focus on your work and record your activities at the end of your day.

Manage your activities & workforce
Keep your projects under control and manage employee time from the Odoo backend.


Track your team's progress
Visualize your team's progress on each project or task. Tracking expected hours, effective hours and reforecasts on tasks has never been so easy.
Keep your projects profitable


Get an overview of your billable time. Track all the resources allocated to your project and see your profits and losses.
Invoice timesheets to clients
Automatically generate one-time or recurring invoices based on expenses and timesheet entries.
Forecast needs & resources
Project performance & employees' availability
Schedule your teams across projects taking employees' holidays into account. Plan ahead for upcoming projects with forecasts based on comparable projects and estimate deadlines more accurately. Compare forecasts with real timesheets for increased profitability.