Quality Control Points
Your partner in the APQP journey
Define quality control plans to trigger quality checks at specific inventory operations (receiving and final inspection) or manufacturing operations (in-process inspection).
Set up in-process, final, and receiving inspections based on a quality control plan. Define quality control plans to trigger in-process, final, and receiving inspections.
Manage and track production part approval process (PPAP) submissions. Configure your statistical process control (SPC). Attach process failure mode and effects analysis (PFMEA) documents to routings.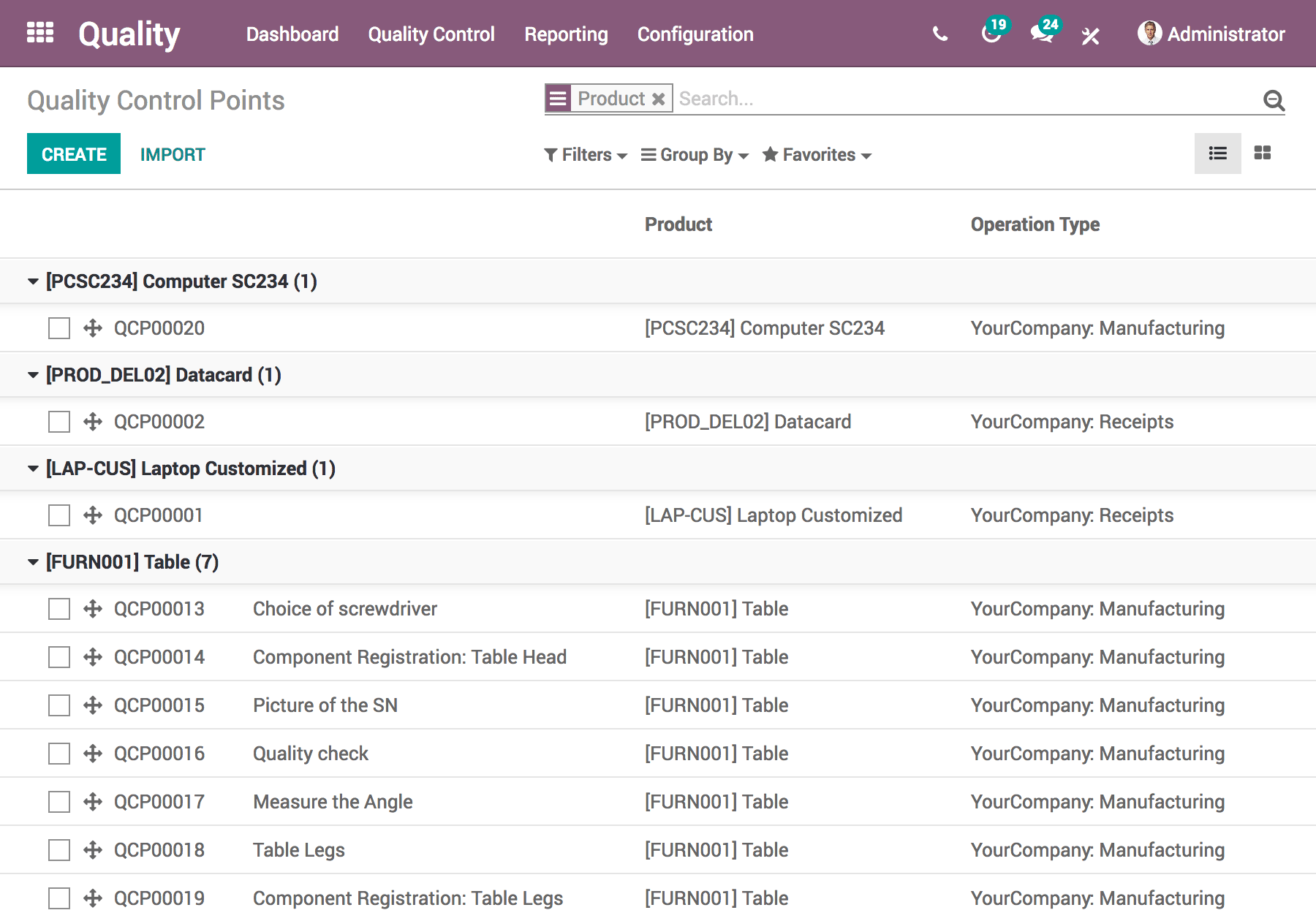 Manage Quality Alerts with a great user interface.
You will love organizing your quality alerts in Odoo's clean kanban interface. Drag and drop alerts to report progress and use visual indicators to focus on critical alerts.
Use tags to categorize quality alerts and create rules to automate alerts or actions. Categorize by addressee (design, supplier, process), by requestor (customer, main line, sub line), and more.  
Fully Integrated
With Inventory and Manufacturing operations.


Quality checks and alerts are fully integrated with your manufacturing and inventory operations.

Workers can trigger a quality alert right from the work center control panel, or from inventory operations.

Route products to dedicated quality zones to perform advanced checks.

Total Productive Maintenance
To improve quality.
The manufacturing department can trigger quality alerts directly from their workcenter control panel. Once you update a requests, the right people get the information in real time.
A better communication will lower your manufacturing down times and improve your team efficiencies.