Build awesome campaigns
Start from scratch or pick one of our themes.
Craft successful email campaigns that resonate with your prospects without any IT knowledge.
Get total control over your email content and layout thanks to an intuitive and easy-to-use software.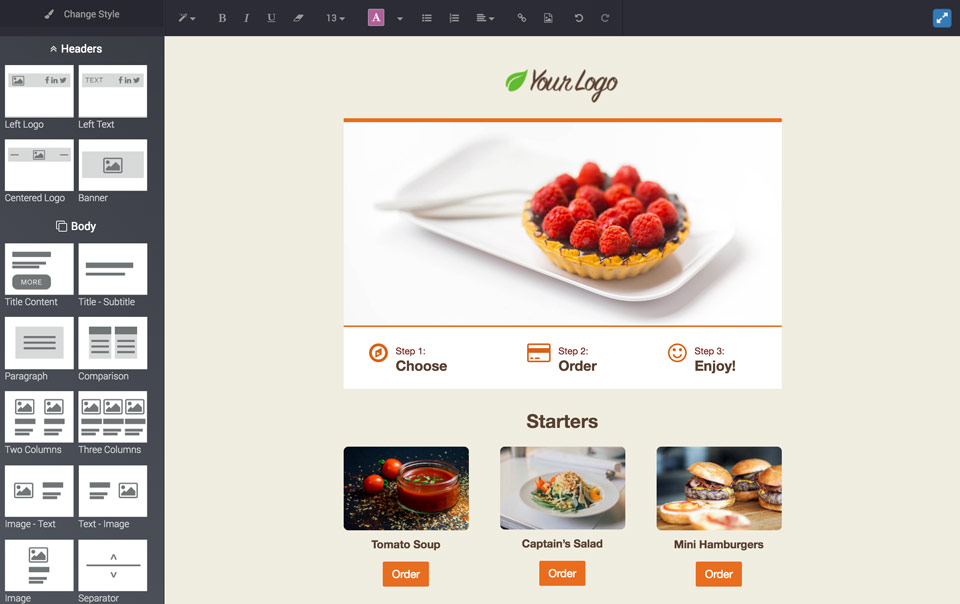 You don't feel like designing newsletters on your own? No problem! Just select one of our many templates, readjust the layout, add your message and images, and you're ready to send your new campaign!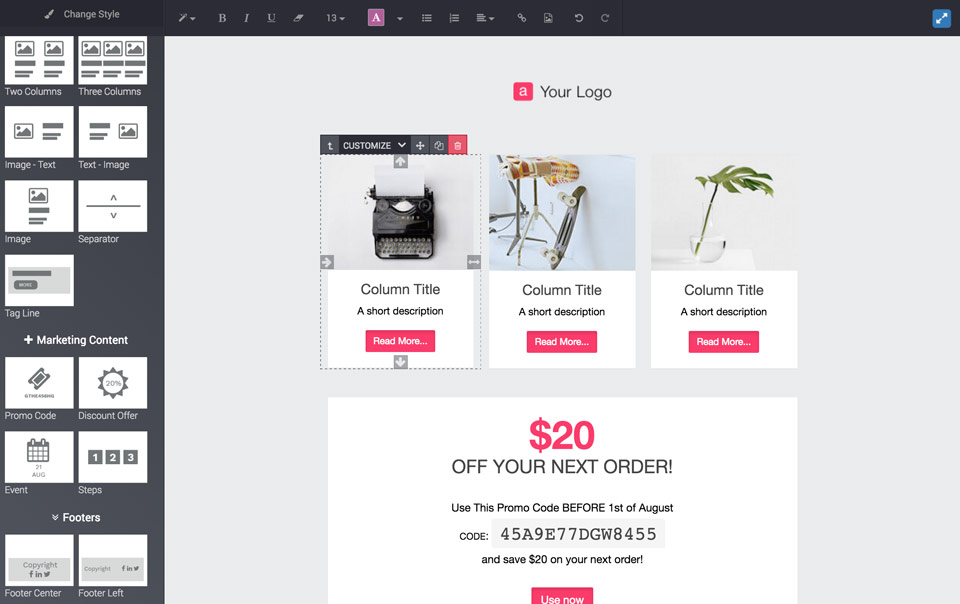 Just choose your building blocks and drop them exactly where you want them to appear on your email. Enrich your content with titles, calls-to-action, social media buttons, or footers in just one click.
Segment your database
For better open and click rates.
Optimize your results by sending your campaigns to targeted groups within your database. Select leads, customers, or any other group from your contacts list by country, by date, by function and more, all designed to make sure you send your content only to the people you want to share your campaign with.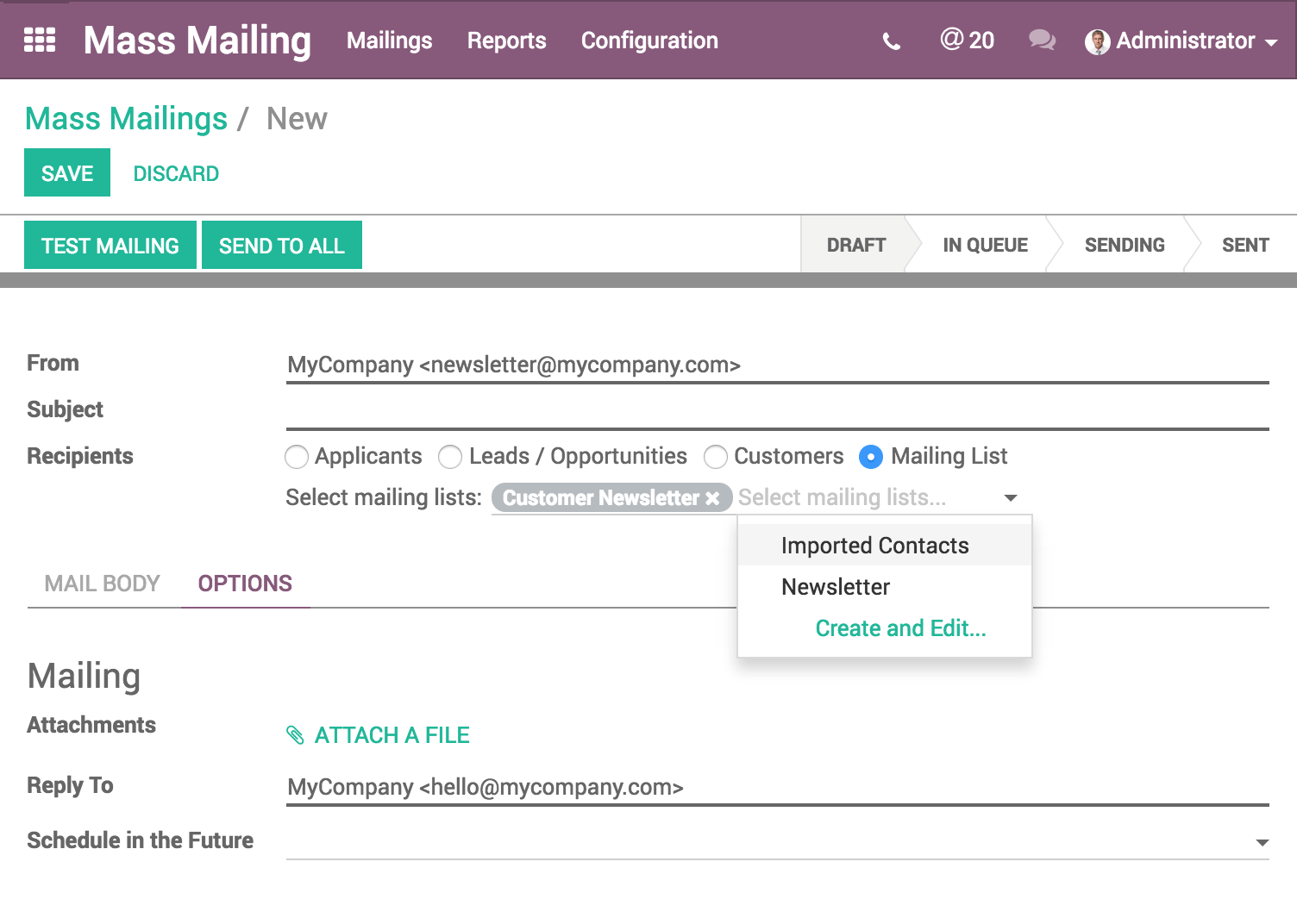 A great way to catch your reader's attention is to tell a story.
Everything you consider writing can be told as a story.
Great stories have personality. Consider telling a great story that provides personality. Writing a story with personality for potential clients will assists with making a relationship connection. This shows up in small quirks like word choices or phrases. Write from your point of view, not from someone else's experience.
Great stories are for everyone even when only written for just one person. If you try to write with a wide general audience in mind, your story will ring false and be bland. No one will be interested. Write for one person. If it's genuine for the one, it's genuine for the rest.
Improve your campaigns
Rely on stats and data to send better emails.


Get accurate and real-time statistic on every email sent out. Easily track your open rate, bounce rate, and improve your overall marketing strategy. Follow the opportunities generated and track the expected revenue.
Advanced features
Take full control of every aspect of your mailing campaigns.
 Track your links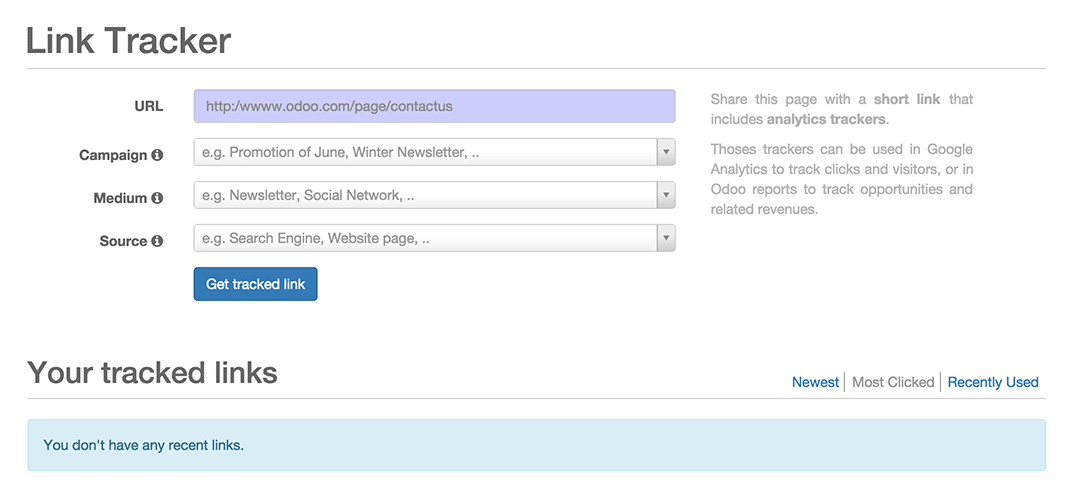 Add a tracking code to the links within your email campaigns and get a complete view of the performance of each campaign on a dedicated dashboard with the Odoo Link Tracker.
 Calculate your ROI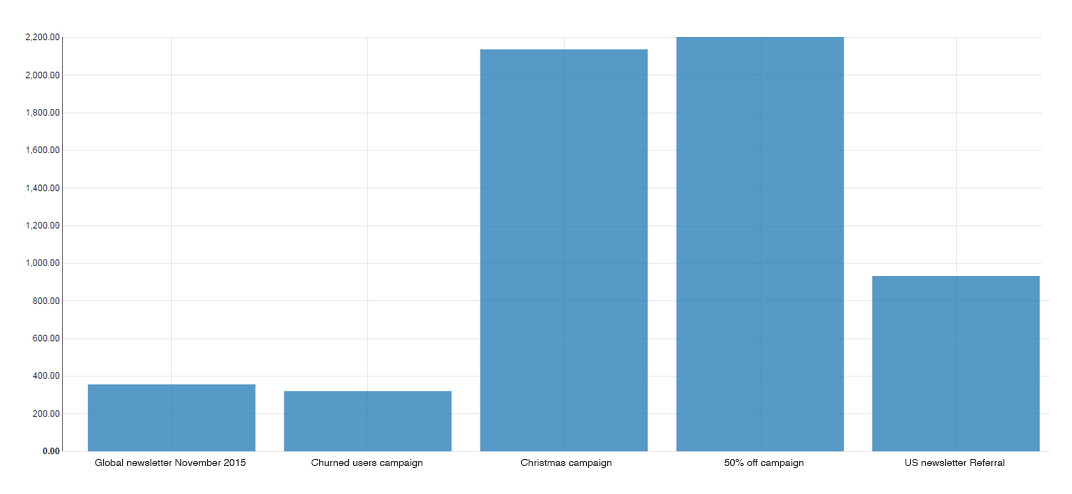 Follow your opportunities through Odoo CRM and analyze the conversion rate, the expected revenue, and the generated revenue of each of your campaigns. Use filters for more in-depth analysis.